Any contact, whether it is a company or a person can be deleted directly from the contact view itself.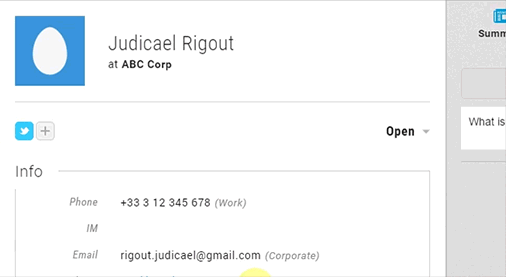 Open the contact you would like to delete.
Click on the name on the contact summary in edition mode.
Click on 'Delete Contact' – A confirmation popup appears.
Confirm by clicking on 'Delete' again.
The required contact has now been deleted. You will be able to see if someone has deleted a contact in the 'Radar' section.
Pro Tip:
Before you can delete either a person or a company, you must first either delete the associated deals/tasks or link them to someone else. You can see whether you have any associated deals/tasks in the 'Summary' tab on the right side of the contact.