In UPilot, you can make changes to an existing contact at any time. Having the job title in place gives you more insight about the person you are speaking with and can also be used to filter out your contacts with a particular job title. 
While creating a contact, if the job title is not added you can add it by following below steps:
Open the contact that you want to update.
Click on the contact name in the middle of the contact view page.
Click on 'Add job title' to enter the edit mode

Add or update the title as needed

Click anywhere outside the contact name to automatically save the changes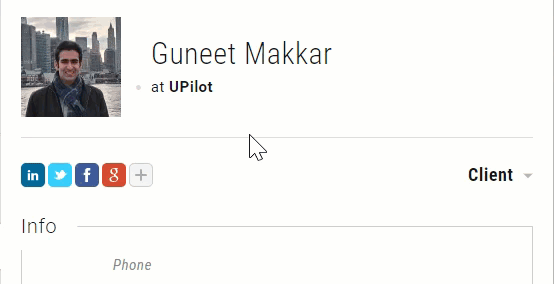 The job title is now updated for the selected contact.
Pro Tip: 
You can also add the job title for a contact while creating the contact by clicking on 'Show all fields'.